Reviewing the best in non-mainstream acoustic guitar music
Home | Facebook | Podcast | Archives | Submissions | Free CD Giveaway | Subscribe | About | Links
May/June, 2017

Antoine Dufour, "Back & Forth," 2017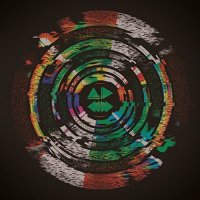 Antoine Dufour's latest release "Back & Forth" is a bit of a Jekyll & Hyde affair for lovers of his richly textured acoustic guitar work. In a mirror image, Dufour has recorded the same album twice – disk 1 is 11 tracks on solo acoustic guitar, while disk 2 is the same 11 tracks, but done electronic. Dufour wanted to expand his horizons and give listeners a wider musical experience of his compositional talents, and he has done just that. This release reminds me of Michael Daves' most recent CD "Orchids & Violence" where one CD is all acoustic bluegrass while the other – with the same songs – is grunge electric. On the electronic side of Dufour's "Back & Forth" there is no hint of guitar, but the melodies remain solid for each song. Some are true dance tunes; others sound like they could be the soundtrack for an arcade game; still others I could hear supporting a film. Many of the song titles fit well with either an acoustic guitar or as electronica, like the second cut, "Electromagnetic Sun Powered Starship," or "Star Trails Part I – Polaris." That tune is more ethereal in its arrangement. Confession: I am not a huge fan of electronic music (why I write for an acoustic guitar webzine!), but I apreciate Dufour's out of the box expanding of his efforts. How many acoustic guitarists are doing this kind of work? On the acoustic side, the arrangements are full of counterpoint, texture, color, and fluid melody lines that never lose their edge. Dufour makes liberal use of harmonics not just for accent, but for driving the melody. Disk 1 is brimming with lush sound. "Deja Vu" is one of the more complex melodies on the record, incorporating just about every acoustic guitar technique in one cohesive song. "Overlay" begins with a few sparse notes dripping with feeling, through a modest arpeggio, then into the soul of the tune where string bends help cast an aural spectrum. The acoustic CD ends with "Auto Reverse," riding the listener out on a cloud of hope. As with all of Antoine Dufour's previous work, this is a record worth hearing, again and again – both disks.
© Kirk Albrecht
Buy it at Amazon.com
Listen to "She Is Music"

Andy Manndorff, "Pandora," 2016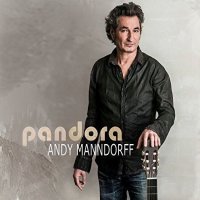 Andy Manndorff, a guitarist as well as a classical and jazz composer and arranger (including chamber and opera music), was born and now hails from Vienna, but he spent time in the U.S. establishing himself in the New York jazz scene. His improvisational approach to solo acoustic guitar is evident on his new CD Pandora, a virtuosic tour de force that calls to mind the work of Bill Frisell. His previous releases were as part of a trio or quartet; on this first solo release he ably replaces other instruments with a broad range of sound and effect. What first grabs the listener is the quality of sound and production-you feel you are just inches from the guitar, or perhaps listening from within the sound hole itself. Manndorff's playing is chock-full of effects-from scratchy to raspy to percussive-but delivered with such a light hand and so integrated into the music that they never seem superfluous or tacked on. At the same time, a fluid lyricism and strong sense of melody both contrast and complement these improvisational impulses. The CD unfolds as an exploratory journey, with Manndorff discovering as he goes, each piece distinct and yet blending into the next as it meanders through a variety of moods and styles. The gorgeous "Craving" is the opener, its lovely melody picked out with strong single-note perfection. Following are abstract energetic pieces, some percussive ("Tailing the Object of Special Preference,"), some fun and racing with peppy staccato sections ("Universe Loves Chaos;" "Say Yes to the Mess") some reflective ("Into the Dawn," "Friendly Drifter"). The title track is a sophisticated mix of impulses, from brooding to agitated, perhaps akin to the unleashing of the spirits of the mythic Pandora's box. The CD's final piece is "This Time I Want To Get There Fast." It begins with an audible sigh, as of exasperation or exertion, and rather than the urgent, quick-paced piece we might expect from the title, it is gently ruminative, but with sudden bursts of notes like sparks of joy. With Pandora, Manndorff manages a perfect balance of the cerebral and the emotional, providing the listener with the pleasures of complexity and technical wizardry yet with a meditative, soothing ambiance-quite an uncommon feat.
© Céline Keating
Buy it at Amazon.com
Listen to "Pandora"
Listen to Andy Manndorff at our podcast
Roland Dyens, "My Funny Valentine," 2017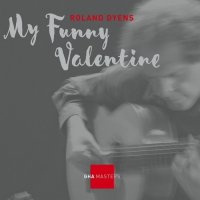 Posthumous music releases are often a mixed bag. At best these releases, which are often fairly large in scope including unreleased tracks or alternate versions, illuminate creativity and talent of the artist in a way that adds a sort of exclamation point to their careers. At worst they muddle and mar the body of work achieved by the artist by including material that the artist never intended to see the light of day. In the case of My Funny Valentine, GHA Records took the high road and chose to release six tracks from Dyens' DVD Anyway (2008), adding not only an exclamation point to a truly brilliant albeit interrupted career, but also allowing listeners the chance to take in the breadth of Dyens' genius, in both performance and composition in one 43 minute disc. The inclusion of Dyens' remarkable and effervescent "Santo Tirso," from GHA Very Special Album 1998-1999 produced by the GHA label, nestled so exquisitely between his interpretation of the Rogers and Hart standard "My Funny Valentine" and the rambunctious, jazz infused "Djembé" demonstrates much care and respect to the legacy of this French improviser, interpreter, composer, arranger and fret adventurer. Fittingly "Anyways," a composition that encapsulates the vigor, supreme subtlety and boundless technique that are touchstones Dyens work, is our last musical impression from Dyens on this disc. The first three selections, the haunting "Improvisation," melodic "Alfonsina y el mar" and percussively exotic "Berimbau" were recorded live with such fidelity as to transport the listener. All that is required is to close your eyes. Roland Dyens achieved internationally acclaim. His career speaks for itself, perhaps as well as his hands and soul filled the world with the sonic sublimity that only a master could.
© James Filkins
Buy it at GHA Records
Listen to "Berimbau"

Eric Bibb, "Migration Blues," 2017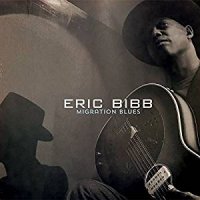 "Fleeing from war and unbearable hardship is something people have been doing all over the world for millennia. It's nothing new. Every culture has its own migration stories and songs." -Eric Bibb
The liner notes of Migration Blues, the most recent release from Eric Bibb, uses this experience of migration and the universal hardship it embodies as the grist from which he and his musical collaborators, Michael Jerome Browne and J.J. Milteau produce a collection of primarily new tunes that is flat out transcendent. Migration Blues is a high water mark for both Bibb and contemporary blues. Bibb's seasoned and resonant voice connects the past and present with aplomb and honesty while his fretwork, as always is simply, articulate and spot on. This bluesman is aging just like a well played guitar, with more resonance, presence, balance and sustain year after year. The opening track, "Refugee Moan" begins with a simple bass line followed by the lyrics "If there's a train that will take me there/Take me where I can live in peace," setting the stage for "Delta Getaway" which quite literally cuts to the heart of darker side of the oppression and fear that goes hand hand with migration past and present. From there Bibb lightens the mood with a little acoustic barrel-house toe-taper "Diego's Blues," before laying his soul bare on "Prayin' for Shore," perhaps the most articulate and heart rendering glimpse into the fate of people forced from their homelands in searching of freedom from oppression. There is no turning back, musically and thematically, as Bibb and company lay down song after song to build a song cycle that affirms the Eric Bibb as a consummate bluesman, perhaps the best performing today. Add to that pristine production and it is easy to think Grammy award. The original compositions really shine but Bibb's take on Bob Dylans' "Masters of War" takes on a new immediacy, poignancy and commentary on global values smack dab in the middle of Migration Blues with the chilling harp work of JJ Milteau. Bibb closes out Migration Blues just as effectively as it begins. "Blacktop" puts the listener out on road putting one foot in front of the other, travel-weary and filled with woe, both physical and philosophically, while their body sways to a blues rhythm hypnotically played by a master bluesman on a single acoustic guitar. To any acoustic blues fan, it just doesn't get better than this until the magic and hope filled cover of "Mornin' Train" washes us clean again in something akin to a melodic catharsis: "Jordan's deep, Jordan's wide/Milk an' honey on the other side/All my sins been taken away-taken away/I'm going' home... Having seen Mr. Bibb's magic in person, I am hoping he performs Migration Blues in its entirety next time I see him.
© James Filkins
Buy it at Amazon.com
Listen to "Four Years No Rain"

Andrea Bissoli, "Villa-Lobos: Complete Guitar Manuscripts," 2016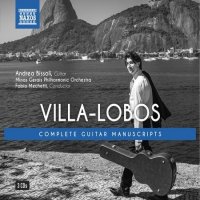 Heitor Villa-Lobos was a legendary Brasilian guitar virtuoso and composer at the turn of the 19th century who greatly influenced the course of classical music worldwide. Yet, in his formative years, his own mother dismissed the guitar as "an instrument played by scoundrels," a bias that many modern-day preteen guitarists might recognize as all too familiar in their own parents. Villa-Lobos' prolific nature is epitomized in this Naxos 2016 3-CD collection of his guitar compositions, The Complete Guitar Manuscripts, lovingly collated, researched and performed by Italian guitarist Andrea Bissoli. Although thorough, "complete" may be a slight misnomer. For instance, missing from this collection is Villa-Lobos' most-loved pièce-de-résistance, the "Cinq Preludes" (which Bissoli performed at age 13 in his first-ever recital). Also, as Bissoli explains in his excellent liner notes to this collection, many Villa-Lobos scores are "lost" (the 6th Prelude being one example). It's flabbergasting that, considering today's mirrored internet sites, flash drives and cloud backup, important works of intellectual art could just vanish, as did nearly 40 Villa-Lobos works in the 20th century. It seems many were "appropriated," as Bissoli tells in a bit of historical sleuthery about a track on disc #1, "Canção de Poeta." After scouring many vinyl outlets, Bissoli was able to find a 1967 LP featuring the tune performed by the very guitarist who premiered the piece 5 years prior to that LP release, further investigation revealing that he had surreptitiously kept the score he had used at the premiere. A similar story is recounted about the piece "The Golden Centaur" in Indiana University's excellent Villa-Lobos website, the composer surprisingly magnanimous about the misappropriation by an acquaintance for sentimental reasons. Bissoli seems to have made it his life's work to locate and record as many of these lost, obscure or otherwise forgotten pieces as possible. On this collection, Bissoli interprets five world premiere recordings of Villa-Lobos manuscripts, including fourteen folksong arrangements from Guia Prático. Bissoli also offers a completion of the unfinished rediscovered manuscript of "Valsa Concerto No. 2," and his own transcription of "Dime Perché," perhaps one of Villa-Lobos' earliest works from 1901 for piano. Characteristic of his iconoclastic personality, Villa-Lobos responded to a commission to write a Hollywood score for the film Green Mansions in 1959, but he was unhappy with the final film version. The score was edited into a cantata, "Forest of the Amazon," and two of its voice and guitar numbers appear on this collection. Despite Bissoli's passion to unearth the more obscure Villa-Lobos annals, it's his amazing interpretations of Villa-Lobos' grand, recognizable and booming musical declarations on these discs that I find most pleasing to the ear: the Guitar Concerto commissioned by Segovia and performed with the Minas Gerais Philharmonic Orchestra, Introducão aos Choros, and Choros No. 1.
© Alan Fark
Buy it at Amazon.com
Listen to "Choros No. 1"

Cory Seznec, "New Orleans Fingerstyle Blues," 2017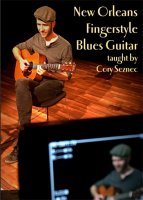 Franco-American musician Cory Seznec plays blues, early jazz, gospel and African music. Seznec's focus on complex rhythms and jazz chording should greatly interest intermediate and advanced fingerstyle guitarists. He presents the first tune, "Corrina, Corrina", as a rumba, which will challenge guitarists who favor solid 4/4 time. Learning to sing over his bass line will give the student a foundation in playing polyrhythmically - likewise the treble lines in the guitar breaks. Snooks Eaglin's "Lookin' For A Woman" delves further into rumba, including a triplet accent borrowed from New Orleans snare drum technique - think of Albert King's version of "Crosscut Saw", played solo. He uses a rubato approach for "Give Me Dat Ol' Time Religion", based on a published piano arrangement by J. Rosamond Johnson. Seznec's accompaniment to the vocal resembles a Gary Davis gospel arrangement, with melody played in unison with the voice, but the guitar breaks are much jazzier. Guitarists who absorb the ideas introduced here will have a good basis for creating their own bluesy, reflective arrangements. "Classified", inspired by the playing of pianist James Booker, has a light-hearted, danceable feel. The final tune, "High Society", comes from a 1961 recording by Snooks Eaglin, with Seznec adding some riffs from Blind Blake's "Blake's Breakdown" for good measure. This lesson follows Stefan Grossman's established format: full performance of a tune, discussion and demonstration of distinct sections, then a split screen run-through of the segment at a slow tempo. The download and dvd comes with a 31-page booklet of transcriptions in standard notation and tablature. Seznec progresses logically from simple to more complex rhythmic concepts throughout the lesson, so I recommend following the segments sequentially. It will take guitarists some time to master the techniques shown here, but the payoffs are greater rhythmic and harmonic facility that's applicable in many settings.
© Patrick Ragains
Buy it at Stefan Grossman's Guitar Workshop
Listen to "Classified"
Listen to Cory Seznec at our podcast
Pat Wictor, "This is Absolutely Real: Visions & Versions of Phil Ochs," 2017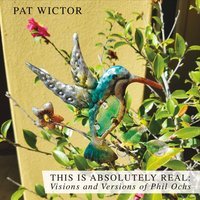 With his latest release, "This is Absolutely Real," Pat Wictor-best known for his lap slide playing (see this album's "There But for Fortune")--attempts to create a unified field theory of Phil Ochs. Can he prove that the songs are strong enough to stand in a wider sonic pallet? The syncopated first guitar chords of the opener, "The Scorpion Departs, But Never Returns," make an immediate statement. Wictor's vocals, as they do on most cuts, stay quite faithful to the original (from "Rehearsals for Retirement") but the arrangement brings the tune into a contemporary landscape. It makes for a pretty and pretty terrifying ghost story ("Not a trace, not a toothbrush, not a cigarette was seen") inspired by the mysterious disappearance of the nuclear sub, USS Scorpion. This track features a sharp electric guitar solo from Wictor that feels like it tells another part of the tale. The most revelatory re-arrangement is "I'm Tired," a song I've always associated with Ochs' descent into madness. Wictor turns it into a doo-wop tune; it should be completely perverse, but it works. There's also "City Boy" with a mighty harmonica solo from Philly's Bob Beach. Can Wictor respect Ochs, the topical writer, and prove his relevance? "Knock on the Door" (with some new words by Wictor) certainly resonates in today's political atmosphere. Can Wictor show that Ochs the wordsmith also had a way with melody? "William Butler Yeats Visits Lincoln Park and Escapes Unscathed," graced with the vibraphone of Behn Gillece, makes a good argument. Can Wictor meet his goal to demonstrate the songs are "valid for all time for their artistic merits?" Few remember the true story behind "Celia," a song from Ochs' first major release, "All the News That's Fit to Sing." Wictor's arrangement brings out the beauty of a melody Celia herself declared "hauntingly sad and plaintive." The love story stands on its own without the political context. Ochs, who testified for the defense in the Chicago 7 trial, would be pleased with the very rocking "The Trial" that closes the record. Dr. Hawking, keep working on the secrets of the universe, perhaps while listening to this record; one thing you don't have to worry about is Phil Ochs, Pat Wictor has him covered.
© David Kleiner
Buy it at Amazon.com
Listen to "There But For Fortune"

Home | Facebook | Podcast | Archives | Submissions | Free CD Giveaway | Subscribe | About | Links
Laurence Juber, Doug Smith, Al Petteway, Phil Keaggy (and many more!) at Acoustic Music Resource