Reviewing the best in non-mainstream acoustic guitar music
Home | Facebook | Podcast | Archives | Submissions | Free CD Giveaway | Subscribe | About | Links
November/December, 2017

David Youngman, "Christmas," 2017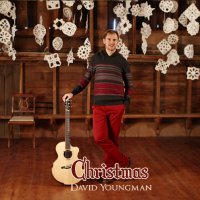 Michigan guitarist David Youngman has set himself quite the challenge on his fourth CD, Christmas. Finding fresh approaches to well-known carols would seem daunting, but he pulls it off with aplomb. He has a marvelous knack for getting at the heart of a classic piece while reimagining it, such as on "Come All Ye Faithful," interspersed with a fun series of harmonics, or "It Came Upon a Midnight Clear," where he branches off into unexpected directions before returning to the theme. The winner of the 2015 International fingerstyle guitar championship, Youngman incorporates the influences of such artists as Pat Metheny, Michael Hedges, Andy McKee, and Alex DeGrassi and while occasionally his time-keeping slapping can be distracting, his sensitive playing and imaginative arrangements more than compensate. He is a skilled practitioner of two-handed tapping (using hammer-ons and pull-offs with both hands), which allows for polyphony and counterpoint and emphasizes the orchestral capabilities of the guitar. This can be heard especially well on the Baroque-ish "I Saw Three Ships," where we hear several distinct lines and intimations of other instruments, like bells, a drone-like bagpipe, and harpsichord. On "Pat-a-pan," he conjures a kind of peppy mid-Eastern vibe, while on "God Rest You Merry Gentleman," he contrasts a deep bass single-note line with a bright jazzy top line with a Latin feel, and then, with looping, adds yet more dimensions. "Sing We Now of Christmas/Carol of the Bells" is equally sophisticated, with a sort of rumbling ominous tone. The rendition of "Silent Night," uses tempo shifts and unexpected arpeggios and chords to bring out the beauty of this simple carol. Descriptions don't quite do this CD justice; it's an uncommon and original holiday CD, a must for your gift list and sure to brighten the season for anyone lucky enough to receive it.
© Céline Keating


David Youngman's Website


Buy it at Amazon.com
Listen to "I Saw Three Ships"
Listen to David Youngman at our podcast
Clive Carroll, "The Farthest Tree," 2016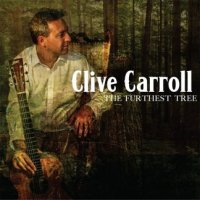 British guitarist Clive Carroll has a deep knowledge of music history, arranges, composes, can lay down a blues with the best of them, and is a captivating performer. He has toured extensively as a solo artist, performed with the late John Renbourn and International Guitar Night, has taught workshops including weeklong courses at Swannanoa Gathering, and has released four CDs and a concert DVD. His latest recording, The Furthest Tree, is a wide ranging and innovative program of mostly solo steel-string guitar. Carroll's entertaining notes accompany the CD version. He begins the set with "The Abbot's Hymn," a short piece dedicated to John Renbourn that recalls the late guitarist's interest in John Dowland's compositions for lute. "In the Deep" follows, a bluesy number that Carroll credits both Lightnin' Hopkins and Derek Trucks for inspiration, although, to me, its moody pace and octave runs suggest both Cannonball Adderley and Pentangle. In the playful "The Adventures of Wilfred," short phrases evoke characters who greet the imaginary Wilfred as he takes a drive. In a similar vein, Carroll wrote "The Prince's Waltz" with Bran Dracul in mind. Carroll has a vivid imagination, and it's intriguing to guess what he saw in his mind's eye while composing these two pieces. Irish melodies influence the beautiful "Lady of the Valley," to which Carroll adds harmonies that make the tune work perfectly for fingerstyle guitar. In the middle of the program, "A Renaissance Suite" pairs Carroll with classical guitar royalty John Williams. Carroll has said he originally planned to record the suite with John Renbourn, who died before that could be done. Consequently, Carroll plays some single string lines unmistakably in Renbourn's style, and I also hear his influence in Carroll's contrapuntal parts. Williams's execution and tone are flawless, of course. The jazzy "Twelfth Moon" follows the suite, at first recalling the bluesy groove of "In the Deep," but moving beyond into swinging passages and ending in dissonance. "A Winter Carol" presents two melodies played simultaneously to overlay the impressions of a young man and an older one, which both intrigues and challenges the listener. The Latin-flavored "Café Guadeloupe" would sound right at home in Sergio Assad's repertoire. Carroll adopts a twelve-tone approach for "In a Dream," which also has strong and accessible melodic elements. "Thatxted Town" ends the album, starting with an Americana-flavored theme that resembles Ed Gerhard's early solo works, then progressing through several movements with different tempi, including a statement of Holst's "I Vow To Thee, My Country," and returning at points to the initial theme. Sheet music and tab are available for the entire album on Carroll's website. Clive Carroll's compositions and performances exemplify what's best in music as well as solo guitar and the performances here are well-recorded, with a close presence. He's a major figure among today's guitarists and I strongly recommend this recording.
© Patrick Ragains

Buy it at Amazon.com
Listen to "The Adventures of Wilfred"

Sean McConnell, "Undone," 2017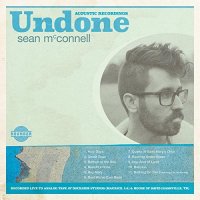 Not many singer-songwriters would have the cojones to release a recording without a band and lay down the same songs (plus one) that were on their last studio album. But when you write like Sean McConnell it makes perfect sense to hear these well-crafted songs as he plays them in concert, with just a keyboard or guitar. It showcases his rich tenor and lyrics that read like good prose, each song beckoning with a killer first line. This is an album to savor. A sparse and soulful piano accompanies his warm voice in "Holy Days." It's an engaging love song full of vivid images of a journey where she and he listen to the radio under the moon. "Ghost Town" has a Dylanesque feel, with a lonely harmonica added to a strummed guitar, about a town where the past dwells but nothing feels familiar. The introspective "Bottom of the Sea" starts with a stab to the heart -- "The hardest part of living is knowing you're going to die." "Hey Mary" has more hope, as the sensitive musician does his best to woo her. He sweetly promises to make her breakfast and make her fall in love. Perhaps it's the same woman in "The Best We've Ever Been" where they'll do silly things like "hang out with the vampires at the Waffle House." Although there's a patina of cynicism in "Beautiful Rose," know that life is okay, even if it's not what you thought it would be when you were a kid. The confessional "The Queen of St Mary's Choir" has a moody feel with a slow groove. You know that dream you have when you're frustrated? He's written about it in "Running Underwater." "One Acre of Life" is a charming song where he tells his intended love that he's not that great but he can fix a broken heart. "Babylon" is layered with despair, it hints at gospel as he sings, "We're a blindfold kill taking one last smoke." The release ends beautifully with the only new song, "Nothing on You," written and sung with Lori McKenna. Her throaty alto is a perfect compliment to his earnest tenor as they sing tenderly about the seven wonders of the world and how they could never compare to this perfect love.
© Jamie Anderson

Buy it at Amazon.com
Listen to "Bottom Of The Sea"

Dylan Ryche, "Daydreamer," 2017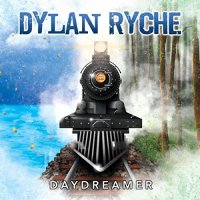 Dylan Ryche's sophomore CD, Daydreamer, picks up right where his impressive debut, Acoustic Fingerstyle Guitar, left off - weaving addictive melodies with fretwork that percolates with energy, groove and passion. With a style that seems simultaneously effortless and complex, Ryche offers 12 original compositions performed solo with impressive artistry and skill. The first three tracks are as good of a calling card as a fingerstyle player can hope for. "Seven Spells Home" open with an ascending lick that evolves into a sweet and melodic grove that is indicative of Ryche's acoustic charm - a sort of kinetic audio honey that sticks to your auditory senses. Track two, "Playtime" has elements that are undoubtedly influenced by his early years playing Big Hair Band Covers and anthemic classic rock tunes in his native Australia. And, yes, a bit of Tommy Emmanuel is present in the thumping acoustic rhythm that that seems to contain drums, bass and rhythm guitar all in one Stonebridge guitar, before resolving enticingly and dramatically into one last gnarly lick to open the door wide for track three - the enchanting and melancholy melody of "Song for Dax," displaying a softer touch punctuated by clean execution and percussive accents. Daydreamer rolls on with a touch of country blues on "The Swamp," the delicate and jig-infused "Lyman's Lament" and concludes with the effervescent "I Love My Life." Not unlike Tommy Emmanuel, Ryche traverses the entire fretboard to coax out melodies that are occasionally reminiscent of Don Ross. It is no surprise, that shortly after relocating to Toronto, Canada and releasing his first CD, Ryche won the 2012 Canadian Fingerstyle Competition at the Canadian Guitar Festival. With this CD it is a sure bet to say that Dylan Ryche will be gaining both popularity and accolades with his ability to craft music that is dynamic, melodic and flat-out entertaining.
© James Filkins

Buy it at Amazon.com
Listen to "Evie"
Listen to Dylan Ryche at our podcast
Tom Feldmann, "Dyed in the Wool," 2017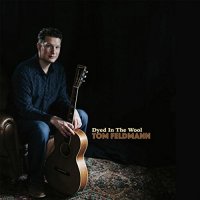 Aynone who has been involved for so long with Stefan Grossman's Guitar Workshop has a pedigree with a 6-string that would be undeniable. Indeed, on Dyed in the Wool, we get some mighty fine picking from Tom Feldmann, whether Travis-style or Delta blues with slide. He's not just a guitar slinger, but uses his chops in the service of the songs and stories he tells. Feldmann is a delightful, gritty singer whose voice can be rough or melancholy. With a solid combo of musicians backing him, Feldmann spins out 10 memorable songs – with effusive praise from such luminaries as Jorma Kaukonen and Chris Smither. Feldmann's playing – as it should be for any singer-songwriter – is clean and not over-wrought to draw attention to his instrument; but make no mistake, this is a guitar-driven recording. The opening cut, "Going Now But I Won't Stay Long" builds off a simple thumb-picking riff with breaks on the slide, telling a familiar traveler story. "Ballad of Angel Mosely" falls squarely in the Gospel tradition in a rockabilly groove. "Have Ourselves a Rtime" could have been written and sung in a speakeasy somewhere in Mississippi in the 1930's, but like every song on Dyed in the Wool, it's a Feldmann original. The one instrumental on the CD is "Potato Soup," where Feldmann shows off some of his licks, and it's a tasty soup indeed. It's also the longest track on the entire record. "Shine on Everyone" is a bluesy cry to the sun and moon to keep bringing that light. The CD ends with, "Hallelu (Thanks be to God)," a tune that tells the Gospel story and Feldmann's personal gratitude for the Good News in his life. This is a fine collection of songs from a talented player and solid songwriter who spins a good tale while his listeners enjoy every second.
© Kirk Albrecht

Buy it at Amazon.com
Listen to "Have Ourselves A Time"

Brian Henke, "Raven King," 2017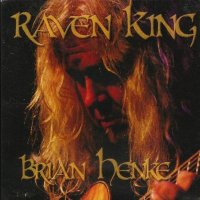 Brian Henke is a modern-day steward of acoustic fingerstyle music. As the principal organizer for the Woodchopper's Ball Guitar Festival - held every December in Kent, Ohio for 16 years - he's collaborated with such greats as Doug Smith, Michael Kelsey, Muriel Anderson, Stephen Bennett, Helen Avakian and Jack Wilson. Henke is likewise accomplished with a fingerpicked acoustic guitar, often using nature images in his own spiritually-fused music, weaving together mystical songs - some dark and some light - but always intense and powerful. In "Another Ordinary Day" he uses unique melodic changes to paint a positive picture where every day is a joy. A magic being is featured in "Faerie Tale," and in "Where is Cinderella" he retells the the well-known story starting with "When the clock struck twelve they were still dancing." "Sea of Stars" features beautiful flutes floating in and out of his melodic guitar work. There's a gentle message of love in "The Wind Will Blow." Mystical images are carried along with a fingerpicked guitar and earnest vocals. "All Hail the Summer Queen" is a pagan celebration; "Light of the Sun (On the Shortest Day)" is a celebration of sorts too, but a darker one. Still, there's hope for green under the snow and ice. A strummed guitar with flowing flute takes center stage in "Please Send the Rain." "Feast of the Dying Sun" is an forceful message in a minor key. The title cut starts with a mellow fingerpicked guitar and builds to a powerful tour de force of vocals and electric guitar. Henke's music rests solidly in new age, sometimes soothing but sometimes startling. His vocals are not his strong point but for those interested in spiritual music with a pagan bent, this is the music for you.
© Jamie Anderson

Listen to "Raven King"

Home | Facebook | Podcast | Archives | Submissions | Free CD Giveaway | Subscribe | About | Links
Laurence Juber, Doug Smith, Al Petteway, Phil Keaggy (and many more!) at Acoustic Music Resource