Reviewing the best in non-mainstream acoustic guitar music
November/December, 2008

James Taylor, "Covers," Hear Music, 2008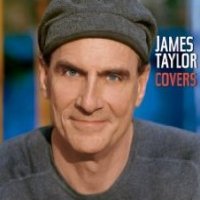 James Taylor... "Covers." For diehard fans, I could end the review now. Despite Taylor's great catalog of originals, get past "Fire and Rain" and "Sweet Baby James," and it's the covers folks know ("Up on the Roof," "Everyday"). Like recent releases by other icons, "Covers" -- which opened at #4 on the Billboard chart -- is on Hear Music, "the sound of Starbucks." If that brings out your inner cynic, then it's going to take a lot to win you over. So let's see what you get. A mix of discoveries and the familiar. That sweet legato tenor. A little blue-eyed soul. Some distinctive acoustic picking. Yes, Taylor plumbs the territory again. He even re-covers Buddy Holly ("Not Fade Away") and the Drifters ("On Broadway"). Taylor recorded live, sometimes with a dozen players, mostly his precision-tooled touring band. So you get a lot more horn and enough energy, at times, to power a small city. "Covers" scores well on revelations. "It's Growing," a Smokey Robinson/Pete Moore composition -- a less replayed Temptations hit-opens with Taylor's acoustic standing in for the original's piano. The horn section replaces the strings. Michael Landau's electric preserves the smooth soul. Grab a significant other and dance. "Wichita Lineman" strips out Glen Campbell's over-production and uncovers a workingman seeing life through the filter of his job. On "Road Runner," Taylor unleashes his little known harmonica skills. "Hound Dog," faithful to Lieber/Stoller, is pure slink, with space for nifty organ and guitar solos. "Not Fade Away" -- restoring Buddy Holly's tempo -- ends the record, letting loose the whole band without going over the top. Its message? Taylor and the gang won't fade away. Expect more covers. If there's a misstep on the record, it might be Leonard Cohen's "Suzanne." Maybe we're supposed to remember another Suzanne ("Fire and Rain"). But this record isn't about such ideas. Why buy the record? For the exquisite pleasure of hearing it, singing along, and appreciating the fun James had making it. I admit it. I'm a diehard fan.
© David Kleiner
Buy it at Amazon.com or iTunes
Listen to "Hound Dog" (mp3)

Bob Evans, "4 on 6: The Beatles for Solo Guitar," Acoustic Tonic Music, 2007

Fingerstyle guitar virtuoso Bob Evans turns to The Beatles, specifically the compositions of Lennon/McCartney for "4 on 6," as have so many over the years. Covering the Beatles presumably allows an artist the opportunity to rework and re-interpret songs that are familiar to just about everyone. Such familiarily complicates matters, as the artist should really be obliged to bring something new to the piece, a perspective that allows listeners to hear and enjoy the work in a fresh way. Evans, the U.S. National Fingerstyle Guitar Champion of 2003, can wring all manner of nuance from his instrument, with a surgeonís deftness and a metronome-like sense of meter. He nicely transforms the rocker "Help!" into a quiet ballad to reflect Lennonís heart-wrenching lyrics. "Rain" gets a moody spin and "Things We Said Today" rebirths with a new ache. While the rest of the mostly Beatlemania-era tracks are pretty straightforward, the ability to boil down a full-fledged song down to six strings -- which often manage to sound like quite a few more! -- is pretty impressive. Evans also sings on "Sheís a Woman." Evans, a Canadian, was a Beatles fan as a young lad, and includes liner notes that include his song tunings and capo positions.
© Fred Kraus
Buy it here
Listen to "All My Loving" (mp3)

Lindsey Buckingham, "Gift of Screws," Reprise Records, 2008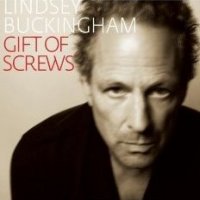 Selling millions (and millions) of albums can pigeon-hole an artist. For many, careers can be spent trying to relive past glory. Lindsey Buckingham could have easily slipped into this category. His Fleetwood Mac hit-making glory days are decades past, but Buckingham continues to press onward, breaking new ground and updating his instantly recognizable sound. On his fifth solo album, "Gift of Screws," Lindsey Buckingham takes music and life by the horns. The Carlos Santana-influenced, soaring electric lead on "Great Day" is a quick reminder that Lindsey Buckingham is a rocking guitar player. The repetitious chorus hauntingly pans from speaker to speaker and stays in your head long after the song has ended. That's not a bad thing. Buckingham has always been able to write a catchy tune. Fans of his more pop-oriented Fleetwood Mac work will enjoy tracks like "Did You Miss Me," "Love Runs Deeper" and "Underground". Mac bassist John McVie guests on the low-down rock shuffle "Wait for You," a fitting tribute to their band's blues roots. This disc sounds huge and it's refreshing to hear a rock veteran experimenting in the studio and pushing the envelope of our expectations. "Gift of Screws" is a sonic achievement. Lyrically, the hopeful and timely closing track "Treason" is the most poignant. "We will rise from this treason," the track and album close. Lindsey Buckingham proves he can still rock, even on an album with a title taken from Emily Dickinson.
© Rick Gebhard




Lindsey Buckingham's Website Buy it at Amazon.com or iTunes
Listen to "Time Precious Time" (mp3)

Pino Forastiere, "Why Not?," CandyRat Records 2008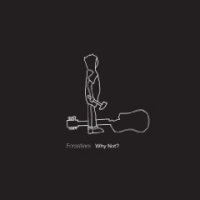 Pino Forastiere's third solo release, "Why Not?," is a stunning collection of acoustic guitar instrumentals. Forastiere is a truly gifted, multi-faceted, musician who's formidable chops and tender, melodic playing grace the exceptional compositions on this recording. The Italian virtuoso graduated with a degree in Classical Guitar from Santa Cecilia Conservatory in 1992. However, he completed his finals with a ten-string instrument, rather than the standard six, heralding his future innovative journeys. Soon he began to write, perform and collaborate with jazz, electronic, and experimental ensembles. The result is music that is a unique synthesis of both contemporary acoustic and classical styles. "Why Not?" showcases the guitarist's endless creativity as both a performer and composer of captivating contemporary music. The opening, "Rito" features extraordinary two-handed tapping, rich layered sequences, and subtle percussive nuances. One can hear deliberate echoes of the late Michael Hedges on several tracks on this recording. However, Forastiere is not in any way a mere replica of his influences, rather he is able to forge his own unique voice within the parameters of Hedges ubiquitous style. On the pensive and reflective "Fase One" and "Fase Two" the guitarist creates gorgeous, melodic vignettes drawing from his classical and folkloric roots. While most of the album features his remarkable solo guitar, the title track "Why Not?" offers an adventurous musical odyssey with stringed accompaniment. This grand Concerto features an electro-acoustic guitar and the Roma Tre Orchestra, whose addition marks an appropriate ending to this impressive disc. All of the compositions are brilliantly recorded and conceived. Some offer gentle, meditative reflections, while others offer brilliant, complex, layers of sonic textures analogous to the pivotal works of minimalist composer Steve Reich. This album is highly recommended for all fans of contemporary instrumental music and for guitarists wanting to hear the potential of the acoustic instrument played at the highest level imaginable.
© James Scott
Buy it at Amazon.com or iTunes
Listen to "L'uomo Vuoto" (mp3)
Listen to Forastiere at our podcast
Olivier Giry, "Entre Ciel et Terre," 2008

Ca, cíest une disque tres simple mais au meme temps, tres profonde. Er, that is, this is at the same time a simple yet profound disc. Frenchman Olivier Giry creates some wonderful, gentle melodies, yet within the seeming simplicity -- as most guitarists know -- are some solid guitar chops doing things many of us only dream about. Giry taps, picks, slaps, strums, and never forgets the music along the way. Many of the songs remind me of some of Phil Keaggyís melodies on his better acoustic work. In fact, there is even a cut called "Song for Phil" with allusions to Keaggyís playing (I donít know if heís the Phil, but itís his kind of gentle melody with overlayed tracks). Giry also uses reverb to give the music a lush sound. The title cut, "Entre ciel et terre" opens the CD with a basic melody line which then descends through related themes only to return full circle to where it began. "Springís Comin" is a light, hopeful tune, using harmonics to accent its brightness. "Horizon" brings a nice groove along with percussion and mellow electric guitar work. "T42" is a cute numeric play on words that nonetheless offers up a tasty brew. "Promesse" brings the disc to a close with measured, ringing tones over eight minutes, an extended musical meditation that looks into the future with hope. For American listeners of acoustic guitar music, Giry brings a nice European addition with graceful playing of good songs. Itís a fine CD.
© Kirk Albrecht


Olivier Giry's Website Buy it here
Listen to "Entre Ciel et Terre" (mp3)
Listen to Olivier Giry at our podcast
Ablaye Cissoko & Volker Goetze, "Sira," ObliqSound 2008

Apples and oranges -- why not? Ablaye Cissoko is a Senegalese "griot" (i.e. "bard" -- a wandering musician and repository of oral story-telling) and plays the traditional West African kora -- a harp/lute instrument with twenty-one strings -- eleven of which are played by the left hand and the remaining ten by the right. (Note to fellow guitarists who can't live without a capo -- by moving leather tuning rings on the neck, the kora-ist can retune the instrument into one of four seven-note scales close to our Major, Minor, and Lydian scales.) The strings are plucked with the thumb and index finger of both hands whilst the remaining fingers secure the instrument. Volker Goetze is a German jazz trumpeter who has collaborated with Nana Vasconcelos, Craig Handy, and Lenny Pickett among others. Both artists have a long history of experimenting outside of their respective genres. Goetz is fascinated with African music. Cissoko is a jazz buff and has worked with pianist/composer Randy Weston and lists Keith Jarrett and French saxophonist Francios Jeanneau among his heroes. As griot music is not written -- it varies with each performance and is given to extended improvisation and wide interpretations akin to jazz -- the two found much common ground spiritually and musically. The ten selections that comprise "Sira" (which translates as "mermaid") are spare, meditative, and rendered in tempos which often vary within the same song. Goetze's muted trumpet recalls Miles Davis circa 'Round Midnight (1955), or for younger readers, the sound of Roy Hargrove as heard on XM and Sirius jazz programs. His legato melodies seemingly emerge from thin air to color Cissoko's ostinato motifs which run from busy flourishes to simple arpeggios common to folk musicians in popular music. In "Gorgoriou" and "Domain Domain" Goetze and Cissoko state the busy opening melodies in unison as the verses break into simpler, melodic passages with harmonies that recall western pop tunes -- it's a great way to attract listeners in any genre. Cissoko's world weary vocal delivery on "Bouba" echoes the trills from Goetze's sleepy trumpet lines -- though there is no English translation to the song, you can feel the pathos. Goetze's acapella intro to "Sakhadougou" anticipates the up-beat rhythm of the kora with an ascending melody that boarders on be-bop. "Sira" is a rewarding listening experience and a fine introduction to West African music. It's also an inspiration to guitarists to collaborate with instruments out of the rock/pop/folk realm -- the possibilities are endless. It's like mixing... apples and oranges!
© Tom Semioli



Ablaye Cissoko & Volker Goetze's Website

Buy it at Amazon.com or iTunes
Listen to "Domain Domain" (mp3)
Listen to Ablaye Cissoko & Volker Goetze at our podcast
Larry Pattis, "What Tomorrow Brings," 2008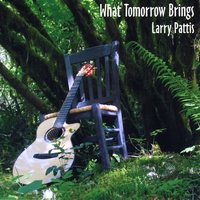 Larry Pattis is a fine guitarist. But more than that, Pattis is one of the few solo acoustic players on the scene today who is a true composer, a crafter of songs which are more than just endless repetition or simple noodlings driven by some altered tuning. Maybe itís due to his background in classical guitar studies, but Pattis uses structure in his music to develop melody, harmony, and rhythm so that each tune draws you in to listen to what is going on. You canít just listen once, either; like Lays, you canít eat just one. The title cut "What Tomorrow Brings" captures this quality about Pattisí musical explorations: a simple single note melody, begun slowly, then fortified with chordal depth, finally fully blossomed as he finds elements of the melody to develop. Driving Pattisí songs is a solid bass line. "The Spanish Dream" sounds like a mix of Baroque waltz and Old English drinking melody, but it works. There are some lovely airs, including "The Sleeping Girl" and the closer, "The Long Night," written for his father. Pattis does a marvelous job arranging and playing the Peter Lang song "When Kings Come Home," bringing out its soulful beauty. Perhaps the gem of this disk, though, is the standard "Waltzing Matilda," which Pattis turns into one of the prettiest chestnuts Iíve heard in some time. Instead of rollicking bar tune, Matilda morphs into a melancholy study on six strings, showcasing why people like to listen Larry Pattis play guitar: he makes it sounds beautiful.
© Kirk Albrecht
Buy it at Amazon.com or iTunes
Listen to "Monkey Business"

Baaba Maal, "On the Road," 2008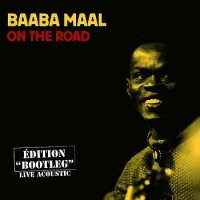 As the sun warms your face, the windís gentle hand ruffles your hair. Eyes closed, a swaying sapling, you sense the rhythm of the Earth, realize you are one with that steady, infectious, intoxicating world beat. Heady stuff, but thatís the feel of Senegalese musician Baaba Maalís cross-cultural Afro-pop. Itís like this lilting singer and guitarist taps into a supernatural groove running though us, within us and without us. Maal blends African folk with reggae and Western pop, an amalgam thatís rewarded him with an international following. "On The Road" is culled from 10 years of his live performances. The eight, well-developed, all-acoustic tracks feature superb musicianship and exotic sounds and structures. Though Maal has recorded a number of albums over the past 20 years, "On The Road" is notable for including three rare tracks, perhaps a nod to the collectionís subtitle "Edition: Bootleg Live Acoustic." These three are "lyango," recorded here for the first time, plus "Farba" and "Bamba." Jamaican guitarist Ernest Ranglin soars during a guest appearance on "Koni," while "Africans Unite" demonstrates Maalís hypnotic effect on an enthusiastic audience. "Cherie" is just lovely, an unmistakable song of romance, but donít plan on singing along unless youíre conversant in Senegalese French. This CD provides an excellent introduction to Maalís enjoyable work as well as a nice entre into the world of Afro-pop in general. Itíll make you feel good, and youíll marvel at the joy and magic of music.
© Fred Kraus


Baaba Maal's Website Buy it at Amazon.com
Listen to "Bamba" (mp3)

Home | Links | Podcast | Archives | Submissions | Free CD Giveaway | Subscribe | About
Laurence Juber, Doug Smith, Al Petteway, Phil Keaggy (and many more!) at Acoustic Music Resource